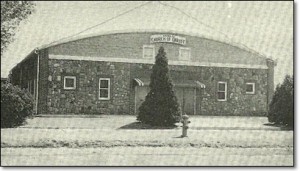 HISTORY OF THE BROWN STREET CHURCH
The Brown Street church in Akron, Ohio was established on the first Sunday in February, 1942, after the Thayer Street church had outgrown its building facilities. A sizable number of members left the Thayer Street church to comprise the Brown Street church. One of the reports of the establishment of the new congregation state that it was "born full-grown."
Past preachers have been:
Paul Wallace, Joe Cox, Charles Campbell, Jessie Wiseman, Cecil Willis, Connie Adams, Ferrel Jenkins, Jim Ward, Peter McPherson, Weldon Warnock, Lewis Willis, Bob Dickey, Steve Hardin, and currently Don Wright.
Current elders serving brown street:
Dale Taylor, Gary Fouse, Ray Carlile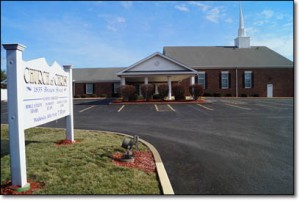 In short, Brown Street church of Christ was established as a New Testament church, and that is exactly what her members strive to make it. Our chief desire is to "walk in the light" and thus have fellowship with God (1 Jn 1:1-7). If you are interested in simple New Testament Christianity, divinely authorized work and worship, "Speaking where the Bible speaks, and remaining silent where the Bible is silent;" you will find kindred spirits at Brown Street. If we walk in God's light together, we are true brothers and sisters in God's family. We extend you a warm and genuine invitation to visit us and obtain first-hand information about this church of the Lord.
There are people in your community who are striving to live a simple Christian life, and who are working together as a church of Christ. They are striving to be the true church of Christ in this generation. They do not consider themselves perfect, and ask that you follow their example only to the extent they follow Christ. They are interested in your soul, and invite you to visit with them, and join in the study of God's Word. They will welcome your questions and comments, and meet with you for private Bible study if you so desire. They are the members of the Brown Street church of Christ.